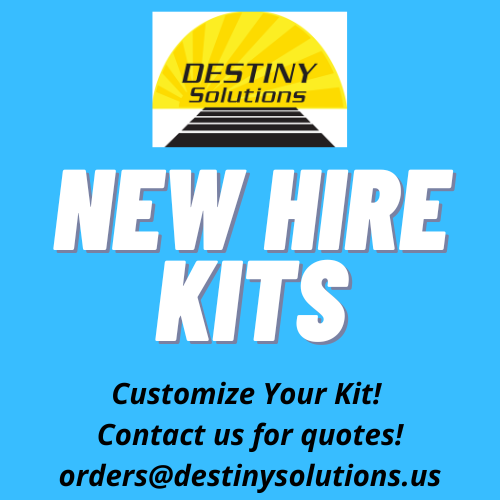 New Hire Kit
Original price
$0.00
-
Original price
$0.00
When starting a new career or onboarding new employees, it's key that they have the correct items to do the job. Regardless of you are a company providing tools, or someone new to the job who may not have the correct equipment, there is an easy solution to getting started on the right path for success. Destiny Solutions Inc. provides a specialty service that customizes a "new hire kit" making it a one stop shop for the path to your success.
Building a new hire kit is ideal because it provides a nice mix of practical tools, test equipment, and personal protective equipment (PPE) bundled together for cost savings.
All kits are customized to suite telecommunication industry, including outfitting company vehicles. Destiny Solutions carries tools, test equipment, safety equipment, climbing equipment, traffic control equipment and much more. Whether you are an individual looking to start your new career, or a business looking for an easy process to onboard your new staff members, Destiny Solutions will personalize a kit so that you can reach your DESTINY!
Buy the New Hire Kit Today
At Destiny Solutions, our New Hire Kit includes top-of-the-line products for the telecommunications industry. We back all of our products with an industry guarantee and ensure you the utmost in customer service. Purchase or design your New Hire Kit today. Contact us at Destiny Solutions, Inc. in Georgetown, IN by leaving a message or calling us at (812) 501-5043.