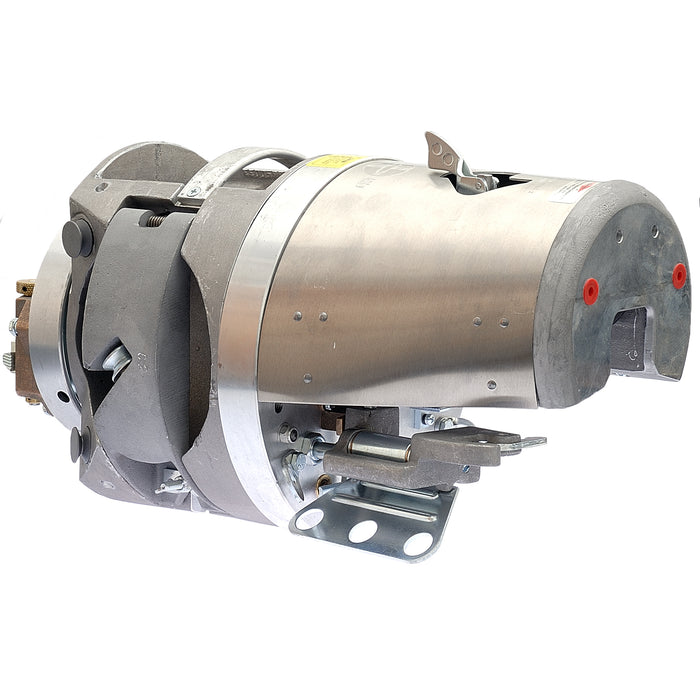 GMP C2 Cable Lasher with Chest & Bridle
Sale
Sale
Original price
$7,095.00
-
Original price
$7,095.00
GMP C2 Cable Lasher with Chest & Bridle
ITEM IS CURRENTLY IN STOCK
FIRST COME FIRST SERVE, PLEASE CONTANCT US FOR AVAILABILITY.
PHONE | 812-501-5043   OR BY EMAIL | orders@destinysolutions.us  
Avoid obstructed over lashing when working with aerial cables with the use of the highly efficient GMP C2 Cable Lasher with Chest & Bridle. This is a new model of cable lasher that is made for maximizing efficiencies. The new C2 model lashes single or bundled cables up to a full 1 ⅞ inch capacity onto strand sizes measuring 1/4" to 3/8" in diameter. The tool is ideally tapered to manage even the thickest of bush, including heavily treed areas. Perfect for telecommunications workers and crews in emergency situations. Add the GMP C2 Cable Lasher with Chest & Bridle to your new hire kit today to increase safety on your worksites.

The GMP C2 Cable Lasher with Chest & Bridle handles smaller diameter aerial cable and stainless-steel lashing wire. It is a compact unit at the same time, with an unloaded weight of only 35 pounds. The cable lasher has a length of only 18.5 inches, slightly longer than a foot, and a width of 10 O.D. This is well suited for mobile crews and treed scenarios. Find out how the new model cable lasher can improve your company's gains with better design and construction.

Choose the GMP C2 Cable Lasher with Chest & Bridle and implement this device in your crew. The body is made of all alloy steel, aluminum, bronze, and stainless steel. This increases the durability and strength of a long-lasting piece of equipment ready for any weather. The bridle rope is a substantial six feet in length and has snap hooks for ease of use.

The chest and bridle kit comes complete with a rugged storage chest to ensure everything stays in its place until needed. The C2 Cable Lasher also has an instruction manual and can be factory serviced at any of the GMP locations worldwide. Let Destiny Solutions help you maximize your investment with the GMP C2 Cable Lasher with Chest and Bridle today.