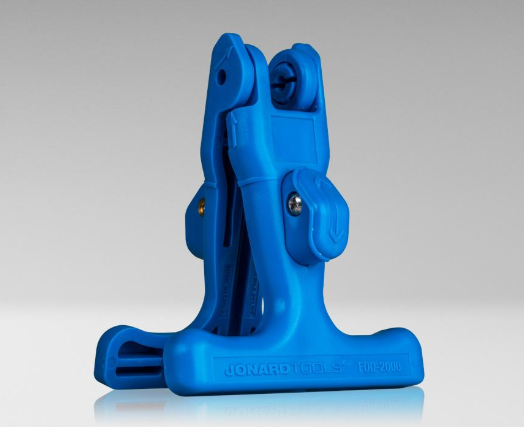 Fiber Optic Drop Cable Slitter
Original price
$57.95
-
Original price
$57.95
Fiber Optic Drop Cable Slitter FOD-2000
Set your cable optics or telecommunications kit up for success with this Fiber Optic Drop Cable Slitter FOD-2000. Developed for the professional in mind, this tool slits drop cable jackets. The slitter is designed for flat fiber drop cables and FTTH technicians install and repair cables in commercial settings.
Slits a size 0.250 inches in flat drop cables including 6T 24F tonable FDCs
Slits flat cables from sizes 0.305 inches to 0.350 inches
Slits flat cables with heights ranging from 0.155 inches to 0.185 inches
Ideal for Corning SST-Drop flat cables
Works well for flat cables ranging from 0.03 inches to 0.04 inches
Ideally suited for slitting Super Essex Communications Series flat drop cables
The cable slitter comes with two reversible blades to extend the capacity of this device. Use this tool to divide the jacket from the buffer tube into fiber optic drop cable. Save time and get your crew moving on projects by having the right supplies. This slitter is among the best supplies in the fiber optic and cable business to increase productivity and ensure safety on the jobsite.
Buy Fiber Optic Drop Cable Slitter FOD-2000 Today
At Destiny Solutions in Georgetown, IN, our Fiber Optic Drop Cable Slitter FOD-2000 is a top-of-the-line product for the telecommunications industry. We back all of our products with an industry guarantee and ensure you the utmost in customer service. Purchase this Fiber Optic Drop Cable Slitter today and receive an economical solution to your crew's toolbox. Contact us by leaving a message or calling us at (812) 501-5043.