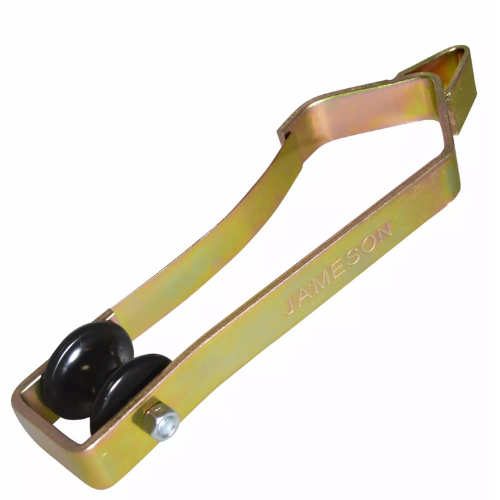 Jameson Easy Rider™ 90-400 Stringing Block with Nylon Roller
Original price
$12.99
-
Original price
$12.99
Brand: Jameson Tools
The Easy Rider™ Overlash Block for aerial cable placement is economical and lightweight with a high-strength steel frame that maintains cable alignment.
Easily snaps over a strand and cable package up to 1 in. diameter. The 1 in. width provides convenient stacking when pushed by the lasher.
Includes (1) overlash block with a nylon roller.
Non-binding roller axle allows rollers to "ride easily" and rotate smoothly
Supports fiber optic cable prior to lashing
Use with cable up to 1″ in diameter
Welded steel frames are zinc-plated for corrosion resistance
Quickly clips over strand
The tall Upper frame prevents the lasher from riding over the top
Durable nylon or aluminum rollers roll freely and withstand abuse