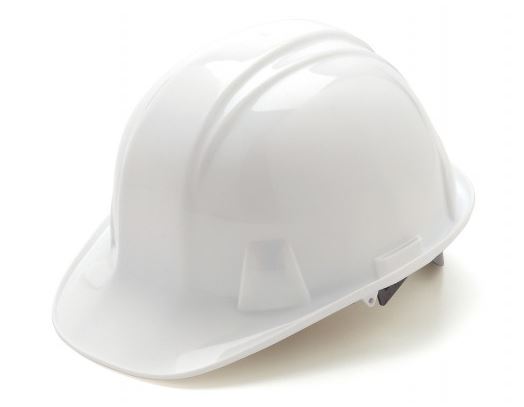 Pyramex White Cap Style Hard Hat with Ratchet Suspension
Original price
$6.75
-
Original price
$6.75
Pyramex White Cap Style Hard Hat with Ratchet Suspension
Construction Zones and High-traffic Areas

High-Density Polyethylene Materials

Adjustable

Four-point Ratchet Suspension

White color
Protect your crew on the worksite with this White Cap Style Hard Hat with Ratchet Suspension. Featuring a low-profile design, this hard hat is well suited for construction zones and other high-traffic areas. Notice that the shell of the hard hat is made from High-Density Polyethylene materials.

Reverse donning marks come on the hat, which was tested for safety and performance. Wear this hard hat in either facing directions without any discomfort or failure for bodily harm. This is to ensure optimal fit even if the wearer puts the hat on "backwards," since it fits safely in both ways. 

Adjust the White Cap Style Hard Hat with Ratchet Suspension to best suit your personal fit with a four-point ratchet suspension. This hat features a Snap Lock suspension, which supports all-day wear on the worksite. The innovative suspension system has "tuck away" tabs that allow for full adjustments. Makes for a hassle-free hard hat, perfect for long days on the job. 

Supportive features include a rain trough along the sides and back. This keeps you safe and dry as any rain or water is channeled off of the hat in a safe manner. Universal accessory slots for ear muffs and other headgear and safety accessories are easily accessible. Note the soft brow pad can be replaced along with the headband. In addition, the suspension of this hat can also be replaced if necessary.

Choose the White Cap Style Hard Hat for your total head protection from common workplace hazards. This hard hat has passed tests for flammability, impact, penetration, and electrical insulation. Testing ensures this style of hard hat is top-notch for workplace safety. The solid white color choice is well suited for the addition of embellishments, including company logos for branding purposes.