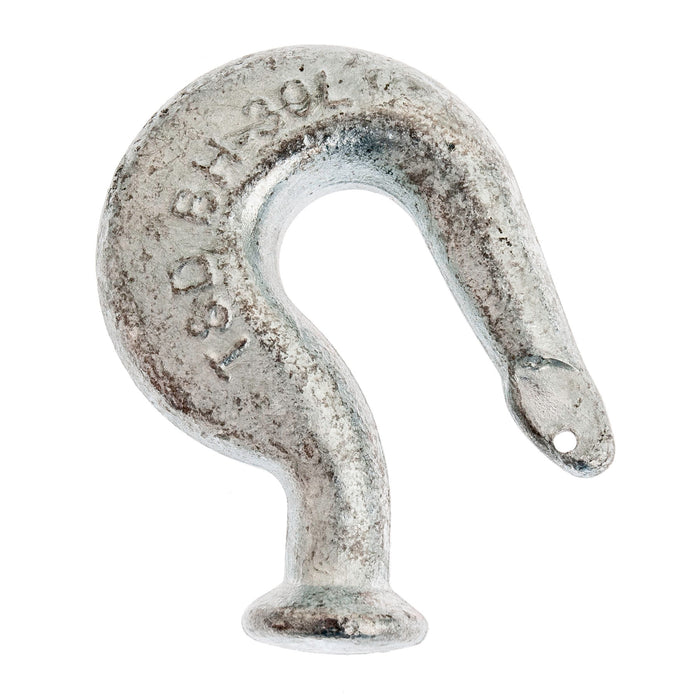 GMP Stringing Block Ball Hook
Original price
$16.15
-
Original price
$16.15
Set up your GMP Universal Stringing Block to operate this Stringing Block Ball Hook that is also made by GMP. You can also use this helpful utility universal stringing block hook for the Sherman & Reilly Block with a socket connector.
Add this hook to your toolkit and be ready for hauling and dealing with difficult stringing jobs. If you are a construction worker, truck driver, heavy equipment operator, or owner of a towing company, you need the GMP Stringing Block Ball Hook.
GMP Ball Hook Clevis for Universal Stringing Block
The GMP Ball Hook Clevis for Universal Stringing Block is especially suited for outdoor conditions and the extreme weather elements. The universal stringing block ball hook has been made from 100 percent steel that has been hot dipped galvanized to increase its strength and durability. The steel has also been heat treated to maximize its weather resistance.
How to Use this Ball Hook Clevis for a Stringing Block
The GMP Ball Hook Clevis is made for the Universal Stringing Block as a part of a complete system. You cannot use the Ball Hook without a stringing block to secure the hook to your truck or hauling rig. The system is designed to suspend blocks from fixtures. In addition, the clevis shaped ball hook is used to mount blocks safely to attachment points above it.
The GMP Universal Stringing Block has four other mounting blocks besides the Ball Hook Clevis. Also, there are five different cross arm bracket mounts and adapter systems you can install to update the system to meet your needs.
Upgrade your existing toolkit and supplies for hauling heavy loads or pulling equipment using the GMP system. Ready to tackle the toughest stringing jobs, you will be fully prepared for any task big or small.