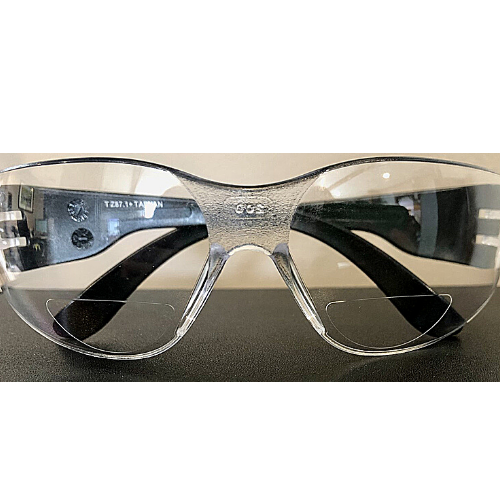 Bi-Focal Safety Glasses 1.0 Strength
Original price
$1.97
-
Original price
$23.64
As you supply your new hire kit for a telecommunications company, consider the Bi-Focal Safety Glasses 1.0 Strength. Sold by Destiny Solutions, these bi-focal style safety glasses are ideal for individuals with vision loss. Whether due to aging or lack of light, some individuals naturally have vision problems in certain working conditions. Improve the capacity of your crew to get jobs done efficiently by providing these Bi-Focal Safety Glasses 1.0 Strength in new hire kits.
Features of the Bi-Focal Safety Glasses 1.0 Strength
Inexpensive and with a lightweight 1.0 strength, the bi-focal safety glasses are made for anyone with minor vision difficulties. Wear these safety glasses with confidence that your eyes are protected against flying debris or trash as well. Prevent accidents from happening with the right type of safety glasses for telecommunications crews.
Some of the primary features of the Bi-Focal Safety Glasses 1.0 Strength are:
Clear lens
Black frame color
1.0 bi-focal strength
Shatter resistant lens glass
Sporty style
Upgrade your existing safety glasses to these mild strength bi-focals today and improve work productivity.
Buy Bi-Focal Safety Glasses 1.0 Strength Today
At Destiny Solutions, our Bi-Focal Safety Glasses are a top-of-the-line product for the telecommunications industry. We back all of our products with an industry guarantee and ensure you the utmost in customer service. Purchase Bi-Focal Safety Glasses today and receive an economical solution to your crew's working conditions. Contact us by leaving a message or calling us at (812) 501-5043.