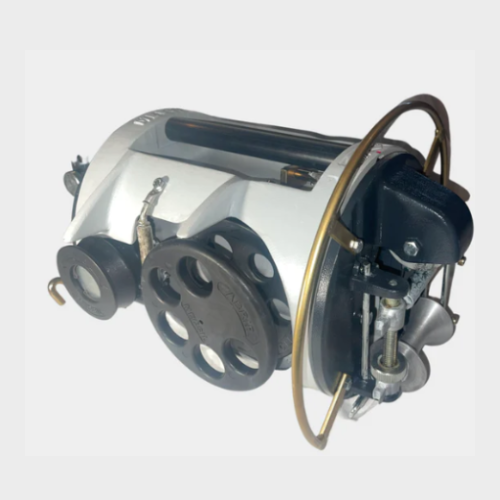 Mecsil Cable Lasher
Original price
$3,494.00
-
Original price
$3,494.00
ITEM IS CURRENLTY IN STOCK
FIRST COME FIRST SERVE, PLEASE CONTANCT US FOR AVAILABILITY.
PHONE | 812-501-5043   OR   BY EMAIL | orders@destinysolutions.us
Want to upgrade your telecommunications supplies or invest in better suited equipment for jobs? Check out the Mecsil Cable Lasher with a pull-type capacity for a variety of working conditions. Whether you are working in dry and dusty windy weather or in wet environments, this cable lasher will stand up to the rigors of the trade. Discover more about what makes the Mecsil Cable Lasher unique and so useful for those working in fiber optic and cable installation and repair services.
Features of the Mecsil Cable Lasher
The Mecsil Cable Lasher handles a multitude of lashing circumstances. Use this lasher to tie one or a dozen cables together. The cables can be up to 3.25 inches in diameter to be able to fit into this machine.
Find out how well a new Mecsil Cable Lasher can do for your telecommunications company. Whether you are a one-person show or have several crews out in the field, this cable lasher is heavy duty and built to last.
Lashing install: https://youtu.be/FFGmu7jc2Zs